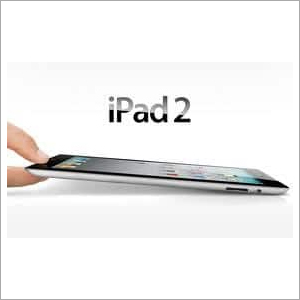 IPad 2 Repairing Service
Product Code : ZT17
Product Description
iPad 2 Diagnostic service in Gurgaon
Have you got a fault with your iPad 2 and you do not know the fault ? If so choose the iPad 2 diagnostic and we will do the rest.
iPad 2 LCD screen Repairs Gurgaon
Have you cracked your iPad 2 LCD screen and need it replacing or has it just broken on its own. We can replace any iPad 2 LCD screen in under 45 minute.
iPad 2 front glass screen Repairs Gurgaon
The iPad 2 screen replacement service is one of the most common types of repairs that occur with iPads. Zion Technologies have completed lots of iPad 2 screen replacements so you be be assured your iPad 2 is in the best hands for a screen repair. If you are thinking about completing an iPad 2 screen replacement yourself then think again, this is not a simple task and things can go very wrong if you don't know what your doing.
iPad 2 LCD and front screen replacement service in Gurgaon
Our iPad 2 replacement front screen and LCD service takes up to one hrs in most cases. We know it's a pain when you have cracked your iPad 2 front screen and LCD but don't worry, we will get it working for you again.
iPad 2 Home Button Repairs Gurgaon
Has your iPad 2 home button stopped working and do you need it repairing, here at Zion we can replace iPad 2 home buttons within One hrs and get your device working again. We know its a pain when your iPad 2 home button won't respond but we are here to help.
iPad 2 Headphone socket repairs in Gurgaon
Has the headphone socket on your iPad 2 stopped working, meaning you cannot listen to music through headphones or an audio jack. We will replace the headphone jack socket on your iPad 2.
iPad 2 Volume Button repairs
Choose this repair if the volume buttons on your iPad 2 are stuck/jammed. We can fix broken iPad 2 volume buttons fast. A few customers have reported recently that the iPad 2 voulume buttons have jammed by there self
iPad 2 power button repairs Delhi/Gurgaon
Can't power your iPad 2 on or off? Is your iPad 2's power button stuck, not clicking, or just completely not working? Does the screen turn itself on and off without touching it? This repair will fix all these issues and have your iPad 2's button clicking like new.
iPad 2 charging port repairs
If your iPad 2 charging port has been damaged, this service is for you.
iPad 2 battery replacement
If your iPad 2 battery isn't lasting as long as it used to, this service is for you.
ZION TECHNOLOGIES
107 Vashista Complex 1st Floor M G Road Near Dronacharya Metro Station Gurgaon 122001

Mr. (CEO) Julian John +919810124668 Tel - 0124-4223170

Mr. Vikash Singh +919971115336 Tel -011-41620696