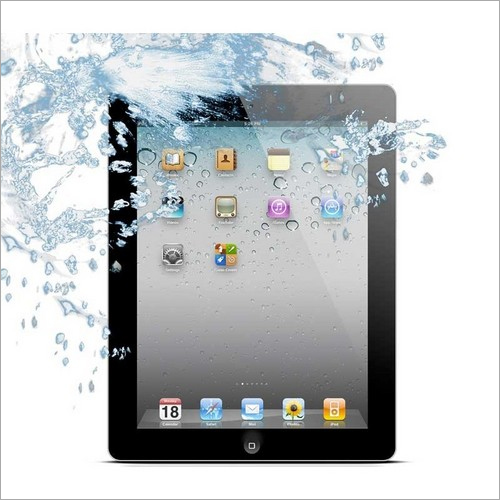 Ipad Repairing Centre
Product Code : ZT19
Product Description
iPad Repair Delhi

Get iPad's Repaired at Zion Technologies
Damaged, smashed or cracked LCD Display.
Unresponsive touchscreen (digitizer).
Power Issues (no power, device not charging, not starting up, etc).
Liquid spillage and accident damage problems resolved.
Software issues (device frozen, stuck on recovery, dfu).
We carry out a range of Apple iPad repair services including accidental damage and liquid spill repairs. We also perform Apple Computer Repairs and Upgrades including operating system (Mac OS), memory (RAM) and hard disk drive upgrades, data recovery, airport/wireless network setup, system health checks and much more.

Zion Technologies - The perfect choice for expert iPad technical services and fast iPad repairs. iPad Repair Delhi,iPad Repair Delhi We're available to help you and fix or resolve your Apple iPad problem and extend our independent iPad service to Apple iPad users throughout India ipad Repair Delhi at Zion Technologies.
ZION TECHNOLOGIES
iPad 2 LCD Screen Frame Support Black
iPad Battery , iPad Dock Connector Charging Port Repair
Apple iPad 2 LCD Screen Display Replacement
iPad Replacement Back Cover Wifi Version 32GB
iPad 2 Home Button Circuit Board
Battery Replacement Backup for iPad 2 WiFi / WiFi + 3G
iPad 1st Gen signal flex cable (3G)
iPad 2 Replacement Front Camera Head
iPad Complete Refurbishment Service
iPad LCD Connector Flex Cable
iPad 2 Digitizer and Frame Adhesive Strip Tape
iPad 2 Replacement SIM Card Slot Tray Holder
iPad Digitizer Touch Screen & Front Glass
iPad 2 Replacement Volume & Power Button
..
iPad 2 Broken Screen Repair Service
Small Lcd |Board for iPad 2 WiFi/ iPad 2 WiFi 3G
iPad Replacement Frame with Screw and Sticker 3G Versio
iPad Sim Card Tray Holder Slot
iPAD 2 Screen & Back Panel Repair
LCD Display Screen with Digitizer assembly for iPad WiF
iPad 2 Audio Jack Connector WiFi 3G
iPad 1 Digitizer and Frame Adhesive Strip Tape
iPad GPS Flex Cable
iPad 2 Wifi Rear Back Cover Replacement Service
Switch Flex Replacement Cable for iPad 2 Wi-Fi + 3G
Apple iPad 2 Digitizer Touch Screen & Front Glass Black
iPad 2 Replacement Back Camera Head
iPad Dock Connector Charging Port
iPad 1 Battery Replacement Service
iPad 1st Gen antenna flex cable 3G
iPad 2 Audio Jack Flex Connector
iPad 3G LCD Digitizer Replacement Part
iPad Replacement Vibrator Button
Wi-Fi Flex Cable Replacement for iPad 2 Wi-Fi / Wi-Fi 3