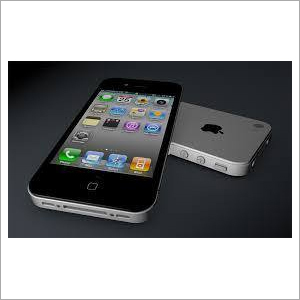 IPhone 4s Repair Service
Product Code : 36
Product Description
iPhone 4s screen repairs Gurgaon
Have you dropped or smashed your iPhone 4s only to find out that the front glass has cracked or shattered or is the touch screen/digitiser not working right? Don't worry as we are here to help, we can replace your iPhone 4s front glass and digitiser within 30 minutes and get your phone back working like new. Please call us to arrange an iPhone 4s front screen replacement service in Delhi Or Gurgaon
iPhone 4s Headphone Jack Repair Gurgaon
Is there no audio / music coming from your headphones when connected to your iPhone 4s or is it just a bad connection. Could mean your headphone jack is faulty or just a loose connection somewhere.Simply send your iPhone 4s to us and we will get it back and working like new again.
iPhone 4s Water / Liquid Damage Repair Gurgaon
Have you dropped your iPhone 4s in water ? or spilt liquid on your iPhone 4s and now its not working ? If so we are here to help, we can repair most iPhone 4s devices with liquid damage. This is a diagnostic service and we will give you a quote for the repair before taking out any work.All iPhone 4s water damaged phones are inspected thoroughly by us and we give you a quote to fix your water damaged iPhone 4s before any work is undertaken. Apple will not help you if you have a water damaged iPhone 4s so thats where we come in. Book now to get your iPhone 5 with water damage repaired as you have nothing to lose
iPhone 4s battery repairs service Gurgaon
The iPhone 4s replacement battery service , if your iPhone 4s is draining quickly.
iPhone 4s Dock Connector / Charging Port Repair service
When you plug in your iPhone 4s to charge and nothing happens, it's probably because your dock / charging port is malfunctioning.Send your iPhone 4s to us and we will take care of this and replace the dock connecter and get your iPhone back to you working like new again.

iPhone 4s home button repairs Gurgaon
This is a service to replace your iPhone 4s home button, for people who have a broken iPhone 4s home button. Over time your iPhone 4s home button will start sticking or not responding how it should. Thats where we come in, we will repair your iPhone 4s home button within 15 minutes