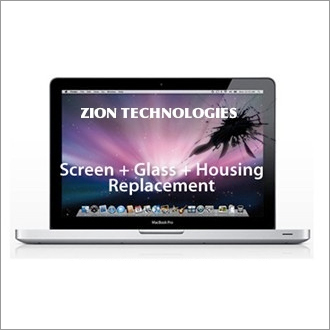 MacBook Pro Glass Replacement
Product Code : 20
Product Description
HAVE YOU SHATTERED YOUR MACBOOK PRO SCREEN AND REQUIRE THE REPLACEMENT ??????
ORIGINAL APPLE SPECIFIED MACBOOK PRO 13"/15"/17" GLASS
REPLACEMENT DONE IN FRONT OF YOU IN THE SHORTEST SPAN OF TIME !!!!!!!!!!!!!!!!!!
WE HAVE OUR HIGHLY TRAINED AND SPECIALISED APPLE ENGINEERS TO REPLACE YOUR PRECIOUS
APPLE MACBOOK PRO SCREENS IN FRONT OF YOU WHILE YOU WAIT USING SPECIAL EXTRACTION
AND DEVACCU MISING PROCESS TOOLS TO GIVE YOU THE BEST FINISHED APPLE MACBOOK PRO !!
YOU WONT EVEN KNOW THIS SCREEN WAS BROKEN OR SHATTERED A WHILE BACK !!!!!!!!!!!
GIVING YOU THE SAME STRENGTH ,VIVIDNESS AND COLOR OF THE ORIGINAL SCREEN